« Moving Day | Main | Fall Colors »
October 26, 2007
Beware teens with torches
For many years, I have lamented the fact that back in 1987, some ignorant teenager took a torch to my lower radiator support, supposedly to make room for a larger radiator. That ignorant teenager was me. When I was seventeen, I thought it would be a great idea to put this big monster radiator I found in my Charger -- not that the one I had ever overheated, but it was bigger, so it would have to be better, right? Well, after making clearance for the taller radiator, I realized for some other reasons that escape me now that it wouldn't work, so I reinstalled the old radiator, and comforted myself with the notion that nobody would ever really see that jagged edge way down there.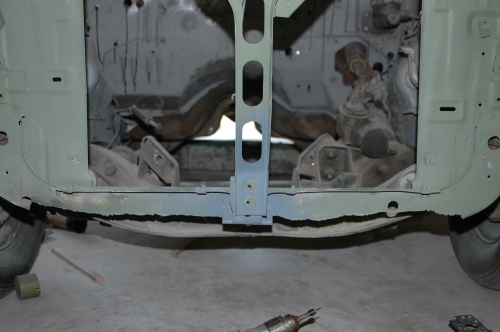 Recently, my son and I were scavenging some parts from a wrecking yard for his 1967 Plymouth Satellite. I had recently been perusing the sheet-metal parts catalogs and discovered that '67 to '70 B-bodies all used the same lower radiator support. As it turned out, the donor car had a good one, and we were able to get it very inexpensively.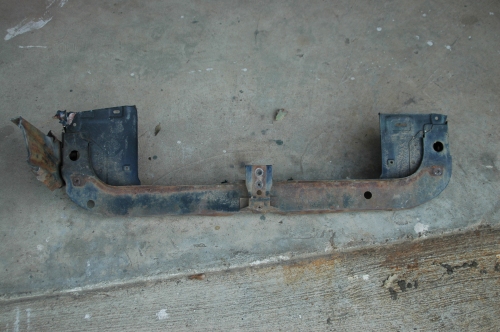 Now the replacement I had long thought would never happen was literally a few spot welds away from reality. The next couple of pictures show the front end of my Charger, with the old defiled part removed, and it sitting next to the cleaned and straightened replacement.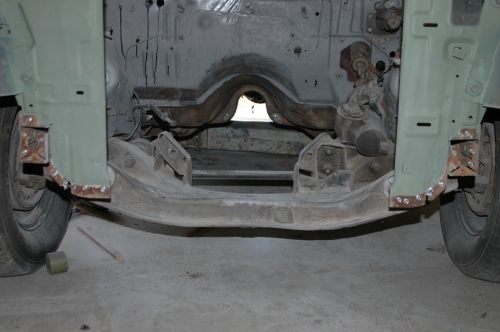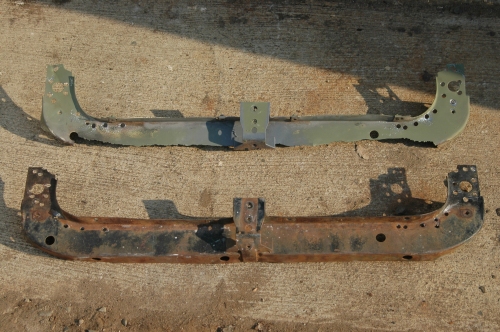 And here's the "new" support, installed, primed, and ready for paint.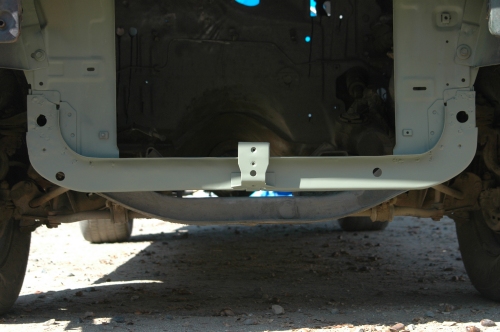 Posted in 2004-present | RESTORATION | body | sheet-metal replacement
Comments
Post a comment