« August 2006: Steering wheel, seats, and air cleaner restored | Main | Front valance ready to go »
October 05, 2006
Restoring the grille
I was really happy when I was able to get this grille some time ago, as documented earlier. It was in vastly better condition than my original grille, but it had one flaw: one of the vertical fins was missing a section. I used Plastifix to repair it. The major steps in the process are shown below. Warning to people planning to use this product: It smells really strong, and may have your family really disgruntled if you use it in the dining room. Trust me on this, I know.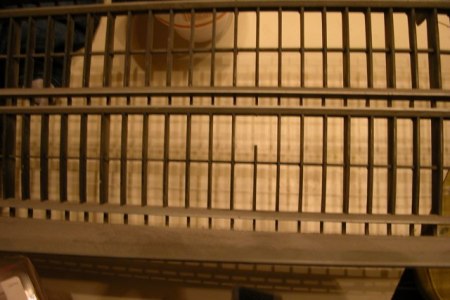 This was the trouble spot I was going to try to fix.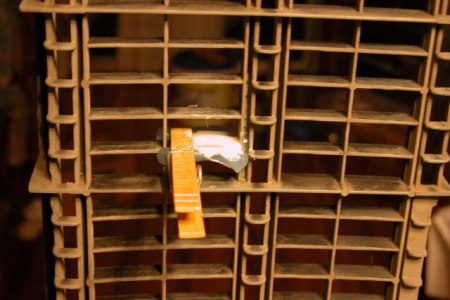 After using the soft molding block provided to make a mold off of a neighboring good fin, I clothespinned the mold into position and filled the mold with the liquid plastic repair material. This took six or so hours before it was really hard enough to take the mold off.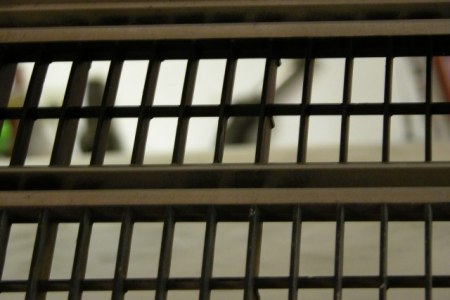 After trimming, sanding, and filing the new plastic to meet the shape and contour of the other fins, a quick shot of flat black was applied just to test how well my new piece would blend in. Visitors to whom I have shown my grille in person cannot find the repaired fin until I show them which one it is, and even I have a bit of trouble finding it sometimes.

The next step for my grille (or is it grill?) will be to take it outside, clean it, buff it up with a Scotch-Brite pad, and repaint it using correct paints I purchased from Totally Auto. Stay tuned for completed grille pictures soon.
Posted in 2004-present | RESTORATION | body | trim
Comments
Post a comment