« Sail panels | Main | Sandblasting: results »
May 20, 2005
Sandblasting: setup
For the sandblasting phase of my Charger's restoration, I constructed a 20x20 enclosure, with a huge tarp over a steel frame, and another tarp on the floor to aid in sand recovery. Using up to 3 air compressors simultaneously gave me enough air to keep the blasting going strong.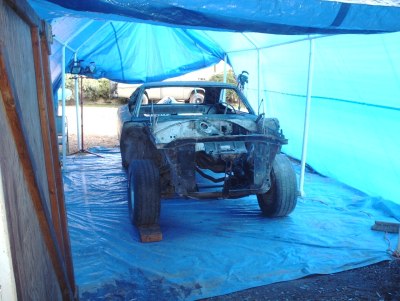 A front view of the stripped Charger, ready for sandblasting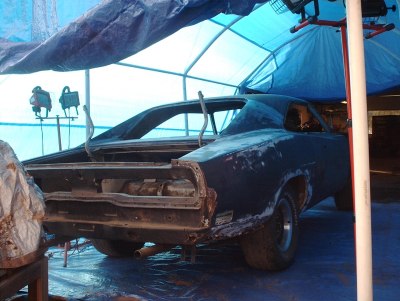 Rear view
--------
Posted in 2004-present | RESTORATION | sandblasting
Comments
What kind of media did you use to sandblast your car?
Posted by: Eric at September 18, 2009 08:04 AM
Post a comment