« Front valance and blackening | Main | Trim and detail work »
February 06, 2011
Vinyl Top
One of the things I have really been looking forward to is getting my new Legendary black vinyl top installed on the Charger. I contacted a local businessman, George Sgambellone, owner and operator of Mariposa Auto Trim, about installing my top. He was willing to come to my house and put the top on, showing me step-by-step how he was doing everything. The top looks outstanding, took only a few hours, and his rates were EXTREMELY reasonable. I have decided to place an image of his business card here in this post in case any people in my area need this sort of work done. I highly recommend George.
Here are a progression of pictures from the vinyl top installation. The first image shows George and myself working together. The next set are of the top after it was installed and the car was still outside. Then a couple detail shots after the car was safely back in the garage. I was very happy to finally be able to install the new Charger logos that my wife and kids got me for Christmas, and the new check moldings. As soon as I have the rest of the stainless trim polished, I will install that, hopefully over the next few weeks.
I did also install all of the windshield molding clips for the windshield and rear window.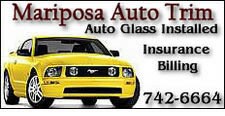 Posted in 2004-present | RESTORATION | Reassembly | body | trim
Comments
Post a comment