« Fall 1987 - Summer 1989 | Main | October 1989 -- another view »
October 01, 1989
October 1989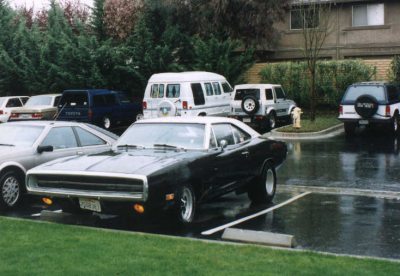 I got a pair of huge N-50x15 tires on 15"x10" slotted dish mags from a friend who took them off of his '68 Coronet, and with the help of air shocks, put them on the back of my Charger for a mean "drag-car" look. I used to like looking at my car when it would rain, because then (and only then) my paint was actually shiny.
--------
Posted in 1987-2004 | BEFORE RESTORATION
Comments
do you have torsion bars added as well?
Posted by: brandon at March 9, 2009 05:56 PM
Post a comment